Protecting the environment is an organization-wide concern at all SAAM Terminals operations. The company understands that its operations impact the environment and works to generate initiatives to address these impacts while always keeping its eye on operational excellence. Environmental management is governed by the
Environmental Policy
, which applies to all subsidiaries and guides the actions of all company employees.
One mobilizing theme of the SAAM Terminals environmental strategy is climate change which is causing a significant impact on natural and human systems. Under this scenario and to preserve its competitiveness, the company has established a roadmap focused on mitigation – actions to reduce or prevent Greenhouse Gas (GHG) emissions – and adaptability – efforts to adjust to changes, minimize damage and harness opportunities. 
The strategic commitment for 2030 has three focus areas: circular economy, GHG emissions and eco-water balance.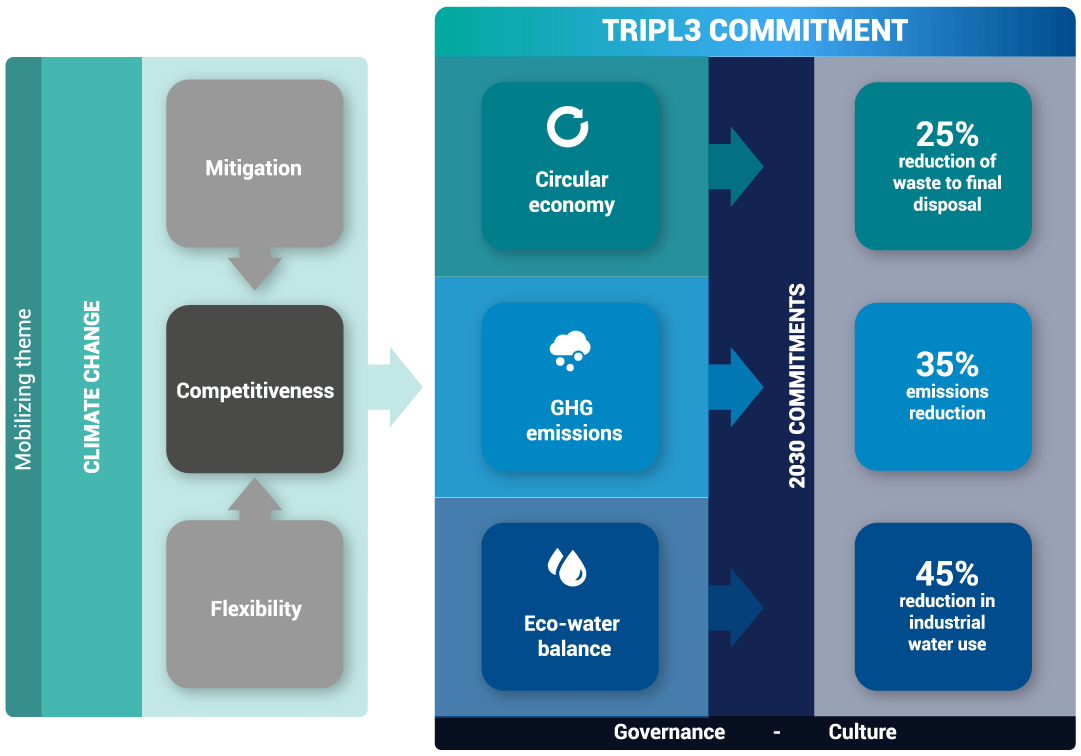 We want to be recognized as Climate-Responsible Port Terminals.