SVTI strengthens its railroad line and achieves simultaneous operation for trainloads of pulp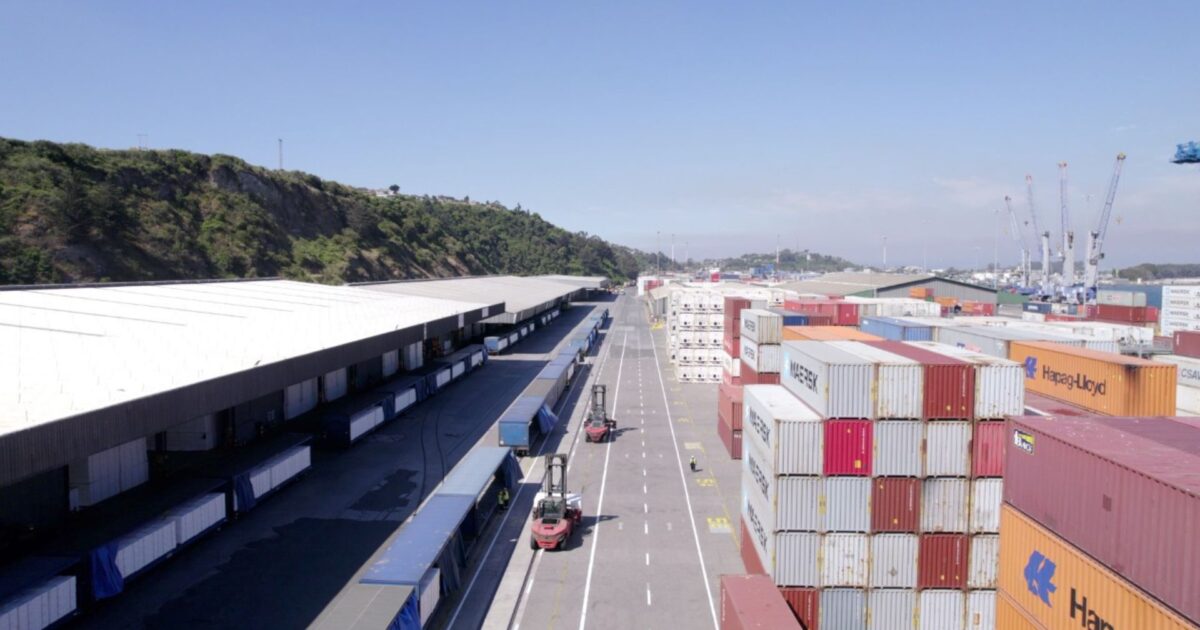 Thanks to its rail cargo planning capacity, San Vicente Terminal Internacional (SVTI), operated by SAAM and SSA Marine, received pulp cargo in two warehouses simultaneously, improving customer service, increasing efficiency and optimizing employee efforts.  The 40% increase in positioned cars cut replacement and maneuvering times.
SVTI's CEO, Gonzalo Fuentes, remarked, "SVTI is known in the region for its multipurpose vocation.  Our work in recent years has reflected this as we focus on maximizing our operational and planning capabilities while optimizing resources to respond to the logistics requirements of the region and our customers.  Achieving an agile, efficient rail operation is essential.  We work closely with Transap to complement our capabilities, thereby contributing to international trade in the Biobío region."
In preparation for the maneuver, the Cargo Services area worked with SVTI's Civil Works department on a simulation project involving testing, measurements, and a Train Receiving Manual.  The "Rail Capacity Renewal" Project refurbished a 440-meter extension of three parallel tracks. The undertaking included diverter repair and paving, switch maintenance and adjustment, and enhanced monthly cleaning."
Transap's Assistant Manager, René Vega, valued these changes.  "My congratulations to the entire team that worked to make this happen as planned and on schedule.  SVTI's work with the Ports of Talcahuano and Comlog is noteworthy.  They joined forces with railway carriers, like Transap, to successfully coordinate and plan procedures for the port's access roads and took other actions that enabled a full train to enter the terminal, a previously unthinkable situation."
There were also improvements outside the terminal, where 370 railroad ties, including a test of six recycled plastic ties,  were replaced on the ballasted track.
"Through these operational improvements, we positioned the entirety of each trainload with 33 cars inside the terminal, logging an unloading time of 2.1 hours.  This change in the operation serves the needs of our customers.  The innovative process contributes to connecting the southern macro-zone to the world," explained SVTI's Operations Manager, Javier Valderrama.
Finally, Ports of Talcahuano Development and Sustainability Manager Guacolda Vargas commented, "One key aspect for the port company is to ensure operational continuity.  That is why we support SVTI however necessary. We are certain they are prepared to receive trainloads of pulp, wood and containers.  Tests have been run to prove it, and through Comlog's Railway Technical Committee, we have worked together with the concessionaire, freight operators and producers to ensure that each step is carried out properly."