Portuaria Corral receives the largest vessel in its history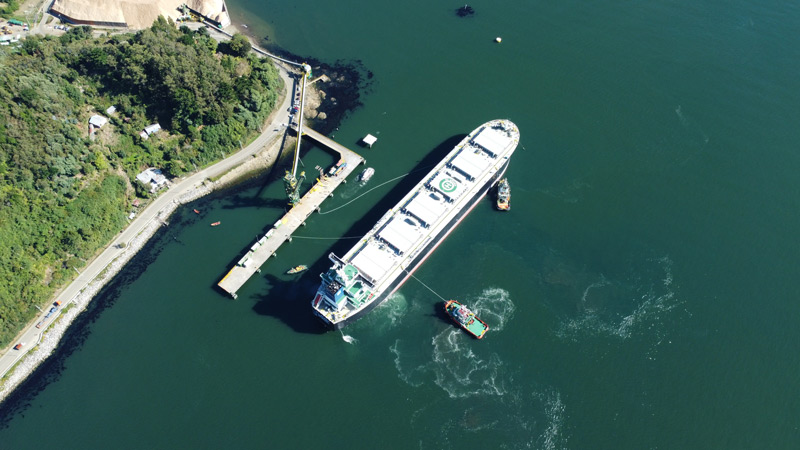 The port of Corral, operated by SAAM Terminals,  experienced a milestone today as it received the largest ship to ever dock in the terminal. The Acacia, a wood chip vessel with an approximate capacity of 70,000 metric tons (MT), will sail from Los Ríos, Chile to Yangpu, China.
"Our team has been preparing to receive this ship for several weeks. It is special because the ships we usually work with have an average capacity of 57,000 MT, and the largest we had received previously was 60,000 MT," explained Portuaria Corral Chief Executive Officer Diego Sprenger.
Mr. Sprenger added that the region is a key location for wood chip exports from Chile. The port has recorded sustained growth since 2016, with over 1 million tons shipped on average.
"Receiving this vessel also reflects our modernization efforts over the last few years. These include replacing all the conveyor belts for the transfer and shipment of wood chips; the new maneuverability study, which raised the draft to 12.8 m, enabling us to receive vessels with beams of up to 38 m; and the upcoming approval of nighttime maneuvers. This makes it possible for the port and our employees to continue improving our services and remain competitive in serving the forestry industry," said Sprenger.
Loading maneuvers involve the combined effort of approximately 20 workers per shift, and the ship is expected to remain in port for about ten days. In addition, the terminal will have a mobile crane for moving heavy machinery on board to service this particular vessel.