STI attends the ship with the largest beam to call at Chilean ports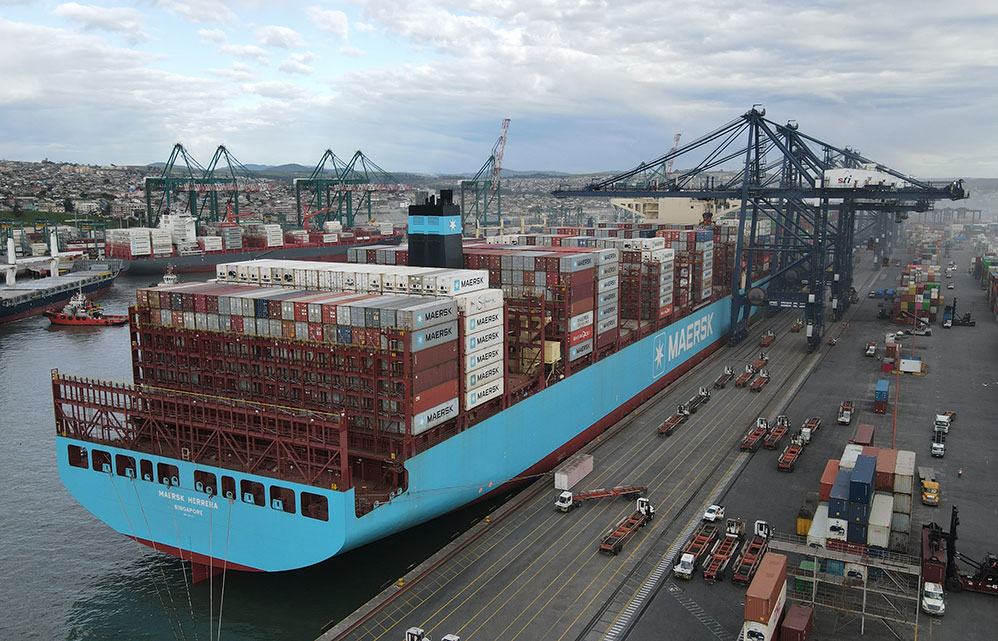 Coming from Mejillones, the vessel will then continue sailing east.
San Antonio, August 29th 2023. San Antonio Terminal Internacional (STI) -operated by SAAM Terminals and SSA Marine- achieved the second record of the month by receiving the vessel with the largest beam to call at Chilean ports: the Maersk Herrera on the AC3-Eastbound service connecting Asia to the Pacific Coast.
About the docking, STI general manager Rodrigo Galleguillos highlighted the investments made and the expertise of the port workers, which together make the terminal capable of handling ships of this type. "Our terminal has STS Super Post Panamax cranes capable of handling vessels of greater beam. Thanks to these cranes and our yard equipment, we can unload cargo more efficiently," he said.
"We have achieved yet another milestone hand in hand with Maersk and our employees, and we are happy to continue showing how our port connects Chile with the world and works tirelessly to support foreign trade," the executive added.
The Terminal Planning Lead for Maersk West Coast South America, Oscar Madrid, also commented on the operation, "The arrival of the Maersk Herrera is an important milestone in Chile as it is the vessel with the largest beam in Chilean ports. It underscores our commitment to customers and contribution to national logistics, while symbolizing confidence in Chilean terminals and their highly professional teams. This milestone strengthens Chile as a reliable partner in international maritime trade," he said.
With a length of 353 meters and a beam of 53.5 meters, the container ship boasts a capacity of 15,226 TEUs. The vessel will remain at port until the 30th at 11:00 p.m., which will mean scheduling eight shifts of workers to move almost 3,411 containers.
Earlier this month, STI–Chile's most important terminal–served the MSC Chiyo, the largest capacity vessel to arrive at Chilean ports with 16,616 TEU.