SAAM Terminals joins Global Compact Chile's North Council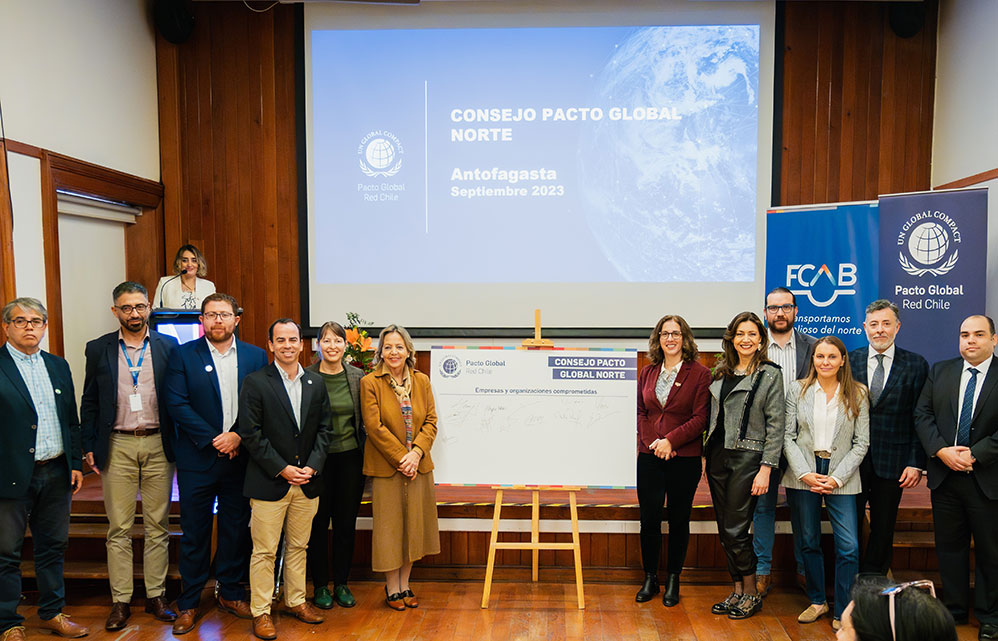 SAAM Terminals announced its membership in Global Compact Chile's North Council, a group of companies, local organizations and universities seeking to bolster efforts toward achieving the 17 Sustainable Development Goals promoted in the UN 2030 Agenda.
"Our company has a significant presence outside the capital city of Santiago. We enthusiastically support this initiative to further efforts by organizations to address global challenges. We want to put our experience at the service of this new organization and be part of building a better future for our workers and communities while taking into account the area's unique characteristics," said SAAM Terminals VP for Sustainability and Communications, Cristina Schmidt.
"We are very motivated by the response to the invitation to join the new Antofagasta-based Global Compact Chile North Council. The organization brings together companies and organizations from this important production region of Chile to work on the priorities and most critical issues facing northern Chile, seeking a more sustainable, equitable future for everyone," remarked Global Compact Chile Executive Director Margarita Ducci.
The FCAB-backed agreement, finalized at an event in the regional capital, includes Antofagasta Terminal Internacional, Antofagasta Minerals, Albemarle, Universidad Santo Tomás and other companies and organizations.