SAAM Terminals 2023 Cup kicked off with over one hundred goals and a day full of soccer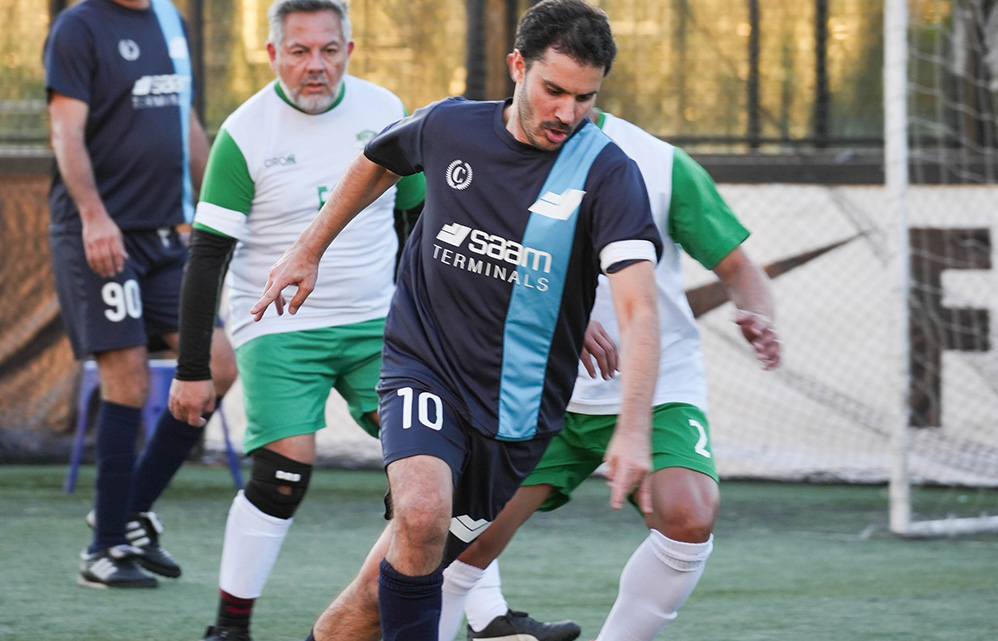 On the first day of the 14th version of the traditional SAAM Terminals Cup, 104 goals were scored. This edition of the championship will bring together a total of 24 male and female teams, who will compete for the cup in four exciting days at the Club Palestino.
SAAM Terminals' Commercial VP, Ignacio Cristi, commented that "there was a lot of enthusiasm on the first day of the championship and we hope that this atmosphere will be replicated throughout the tournament. We are very pleased to be able to organize this cup again, which brings together all our employees and customers year after year to foster camaraderie and port pride."
This year's tournament includes a new incentive: for each goal scored, SAAM Terminals will donate a tree to be planted in partnership with the Núcleo Nativo Foundation. The VP of Sustainability and Communications of SAAM Terminals, Cristina Schmidt, commented that "on this occasion to reconnect with all our teams after being suspended because of the pandemic, we wanted to provide a new incentive that not only makes the tournament more attractive but will also contribute to preventing and minimizing environmental impacts."
A total of 14 men's and 10 women's teams will seek to dethrone the current champion, San Antonio Terminal International (STI), which won both the men's and women's trophies in 2022.
The men's teams include Maersk, Hapag-Lloyd, MSC, CMA CGM, ONE, Evergreen, Ultranav, SAAM, STI, SVTI, Corral, Puertos Norte, Marval and SAAM Terminals, while the women's division has teams from Maersk, Hapag-Lloyd, MSC, ONE, CMA CGM, SAAM, SVTI, STI, SAAM Terminals and Puertos Norte.
The next games will be played on November 9, 16 and 23 at 7:00 pm at Club Palestino.