SAAM Terminals shares experiences in sustainability and digitalization at TOC Americas 2023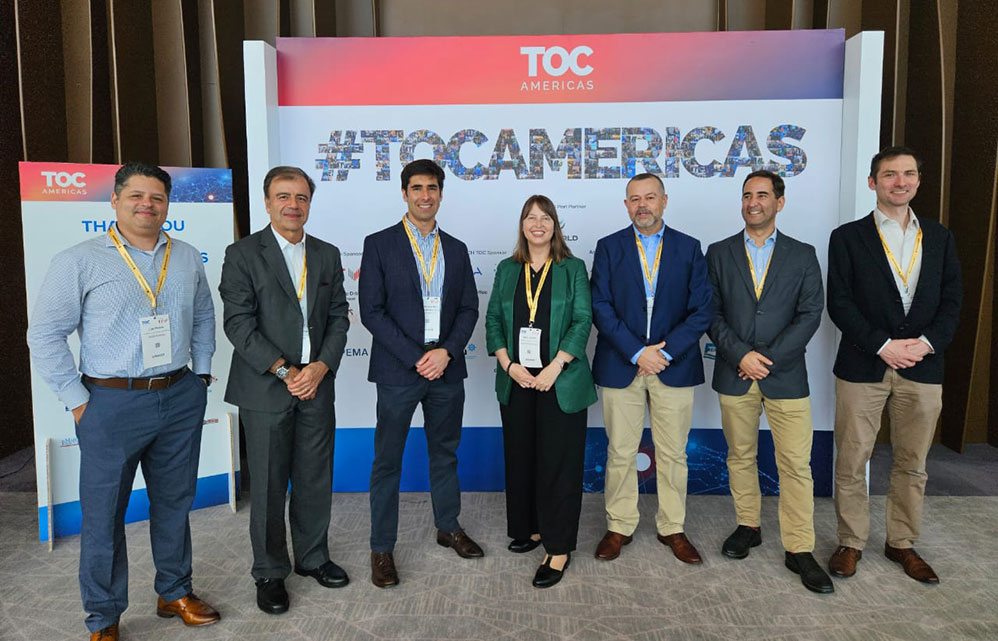 SAAM Terminals will play an active role at TOC Americas 2023, a conference in Panama that brings together the main companies and executives in the maritime-port industry. The company, which operates ten port terminals in Latin America, will be on two panels with key topics for the integral development of port terminals: sustainability and digitalization.
"TOC Americas is an opportunity to share good experiences and reflect on the future of our industry," said SAAM Terminals' VP of Sustainability and Communications, María Cristina Schmidt, who spoke this morning on the panel "Sustainability Strategies in the Business."
"Ports are intimately linked to the cities where they are present; they are part of the daily dynamics and, therefore, promoting their sustainable development is a must. Today cultivating a close relationship with our workers and the community is an ethical duty and as such is a fundamental part of the business strategy," she commented.
Digitalization
Tomorrow it will be Luiz Pereira's turn. As Automation and Systems Manager, he will participate in the panel "Digital Transformation and Innovation", along with Senior VP of Information and Communication Technologies, Claudio Aguilera.
"Digitalization is not only a growing trend in port terminals, but a necessity to streamline processes and provide better service in a very challenging environment, because technologies are constantly evolving," Aguilera remarked.
Schedule
Wednesday 18 10:00 (America/Panama)
Strategizing Sustainability in the Business
María Cristina Schmidt, VP Sustainability & Communications
Thursday 19 11:00 AM (Americas/Panama)
Digital Transformation & Innovation
Luiz Pereira, Automation and Systems Senior Manager
Thursday 19 12:00 PM (America/Panama)
Digitalizing Maritime Trade
Claudio Aguilera, Senior VP of Information & Communication Technologies