Portuaria Corral performs the first night undocking in its history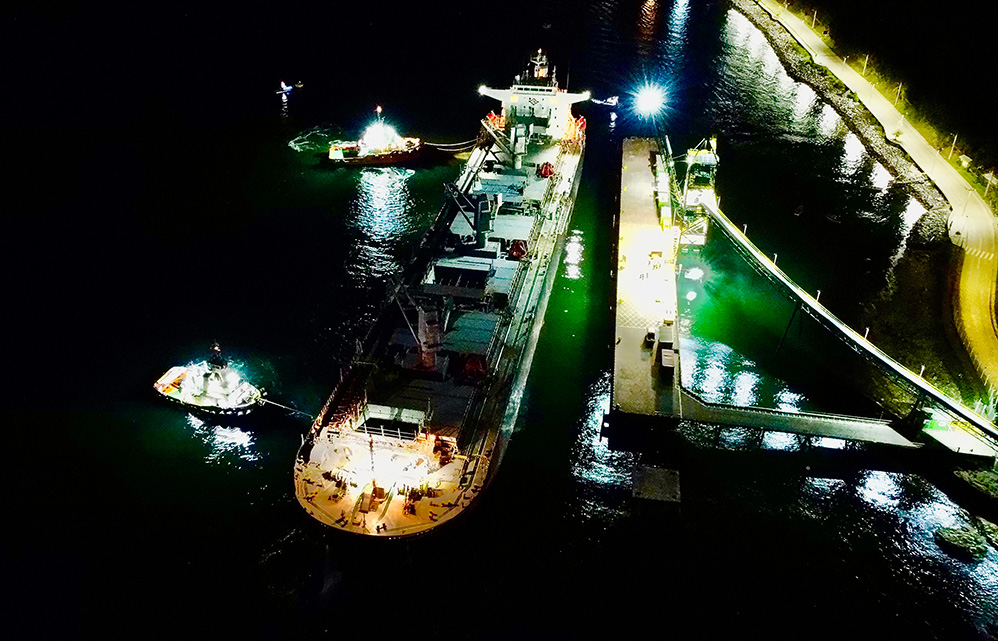 Corral, October 13, 2023. A milestone was reached at the Port of Corral, with its first-ever night undocking maneuver. Portuaria Corral said good-bye to the wood-chip carrier Princess Pacific, which arrived from China and is now bound for Japan.
The General Manager of Portuaria Corral, Diego Sprenger, pointed out that "this step will allow us to reduce the waiting time for ships. In this case, we moved the ship's departure time forward by twelve hours, which translates into better service and performance for our customers."
To achieve this milestone, signage was updated and new lighting was installed, which is necessary for this type of night work. This maneuver is a stage in the process of implementing the port's new maneuverability study, which seeks to increase efficiency and make this type of job customary in the future.
More than 27 employees worked per shift and approximately 48,000 metric tons of wood chips were loaded.  This achievement adds to the record achieved by Portuaria Corral earlier this year, when it handled the Acacia, the largest ship in the terminal's history.